Admin Portal
Manage your SaaS
Dashboard - Tenants count, MRR, and MAU indicators.
Tenants - Your customers.
Users - Impersonate, Change passoword or Delete, Application users.
Blog - Manage your blog.
Entities - Custom entity builder.
API - API Keys and API Key audit trails/logs.
Audit Trails - Application usage events.
Pricing - Set up the SaaS application pricing.
Email Templates - Set up transactional emails.
Pages
Dashboard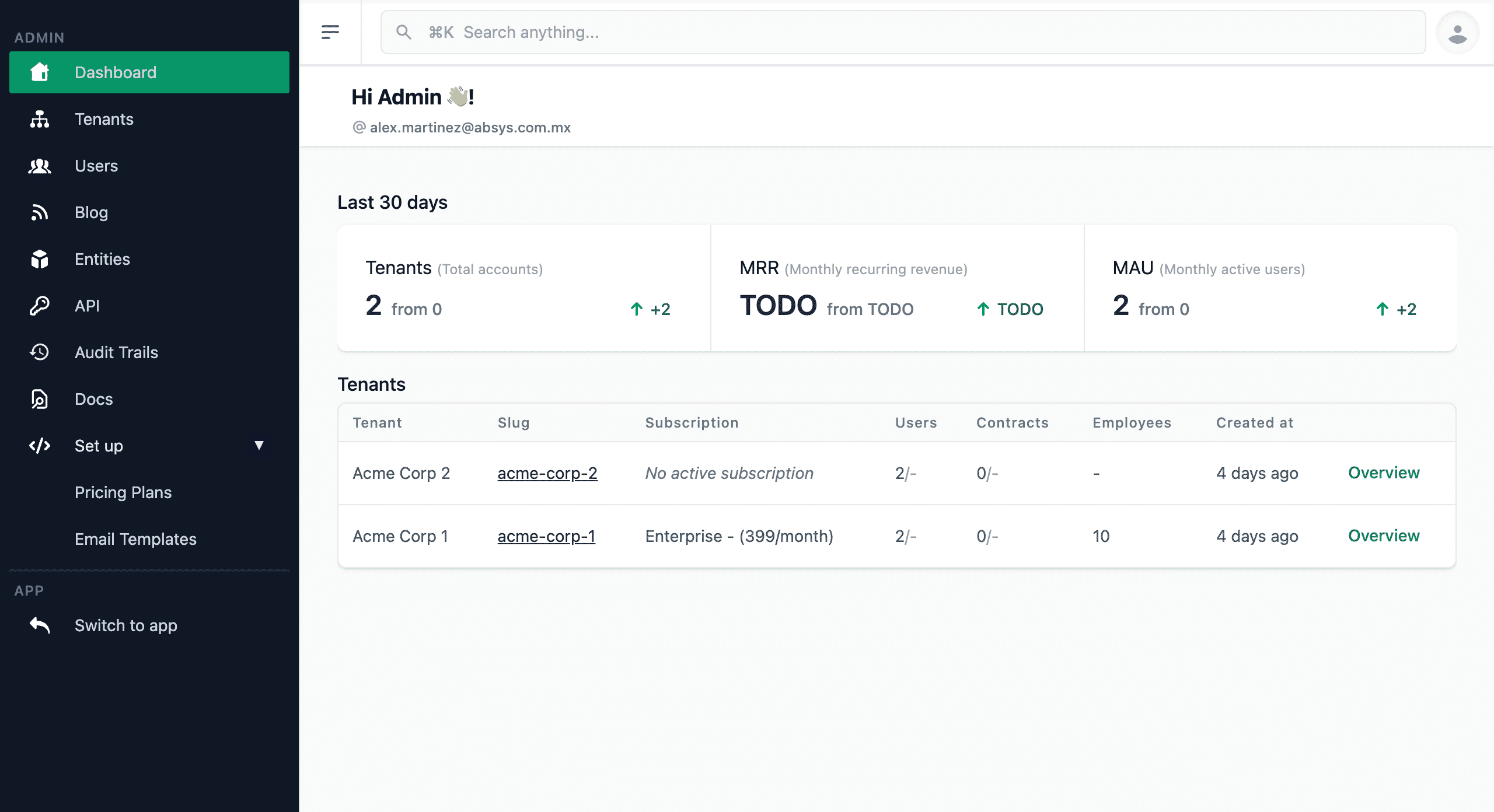 Tenants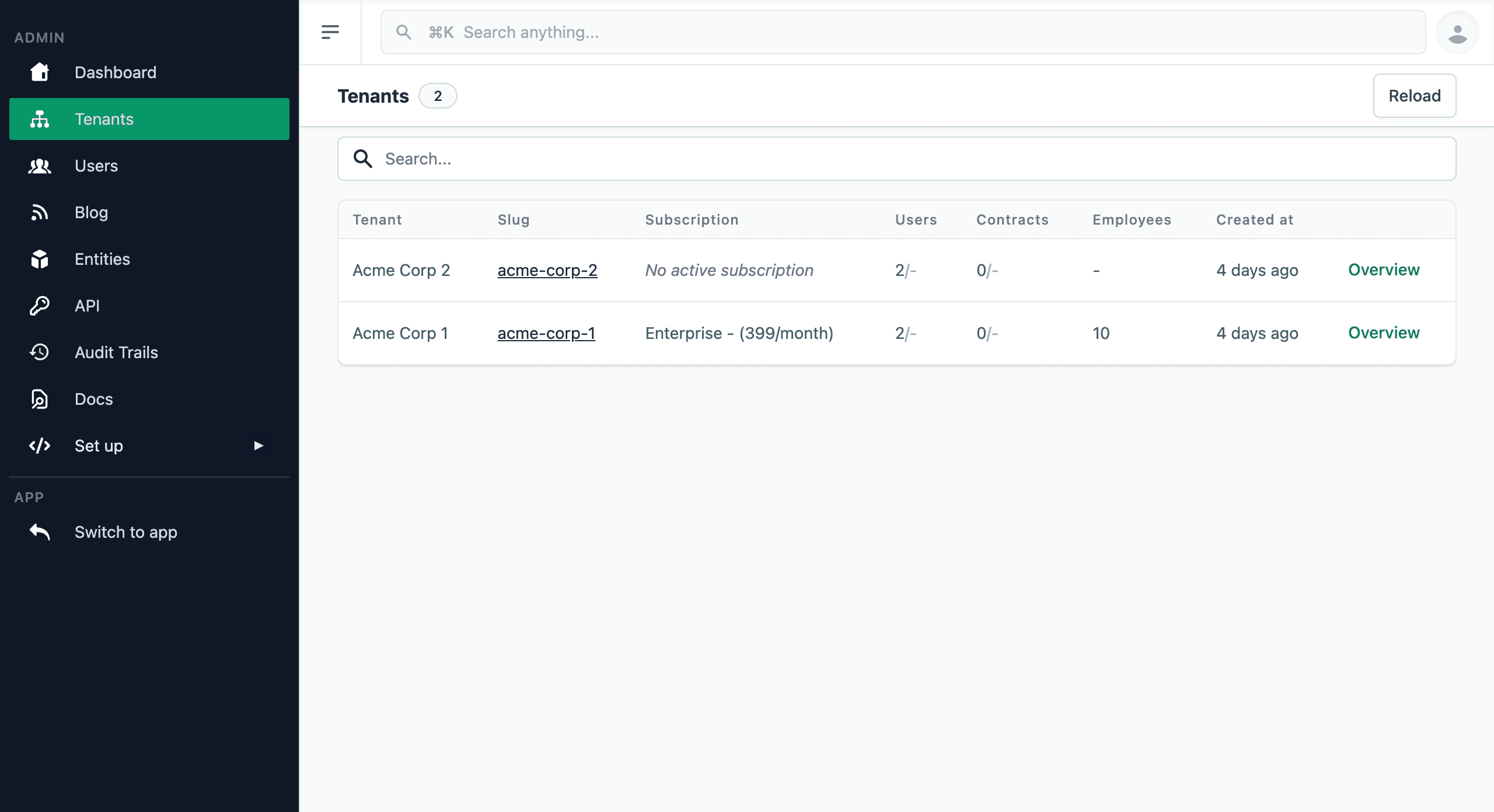 Users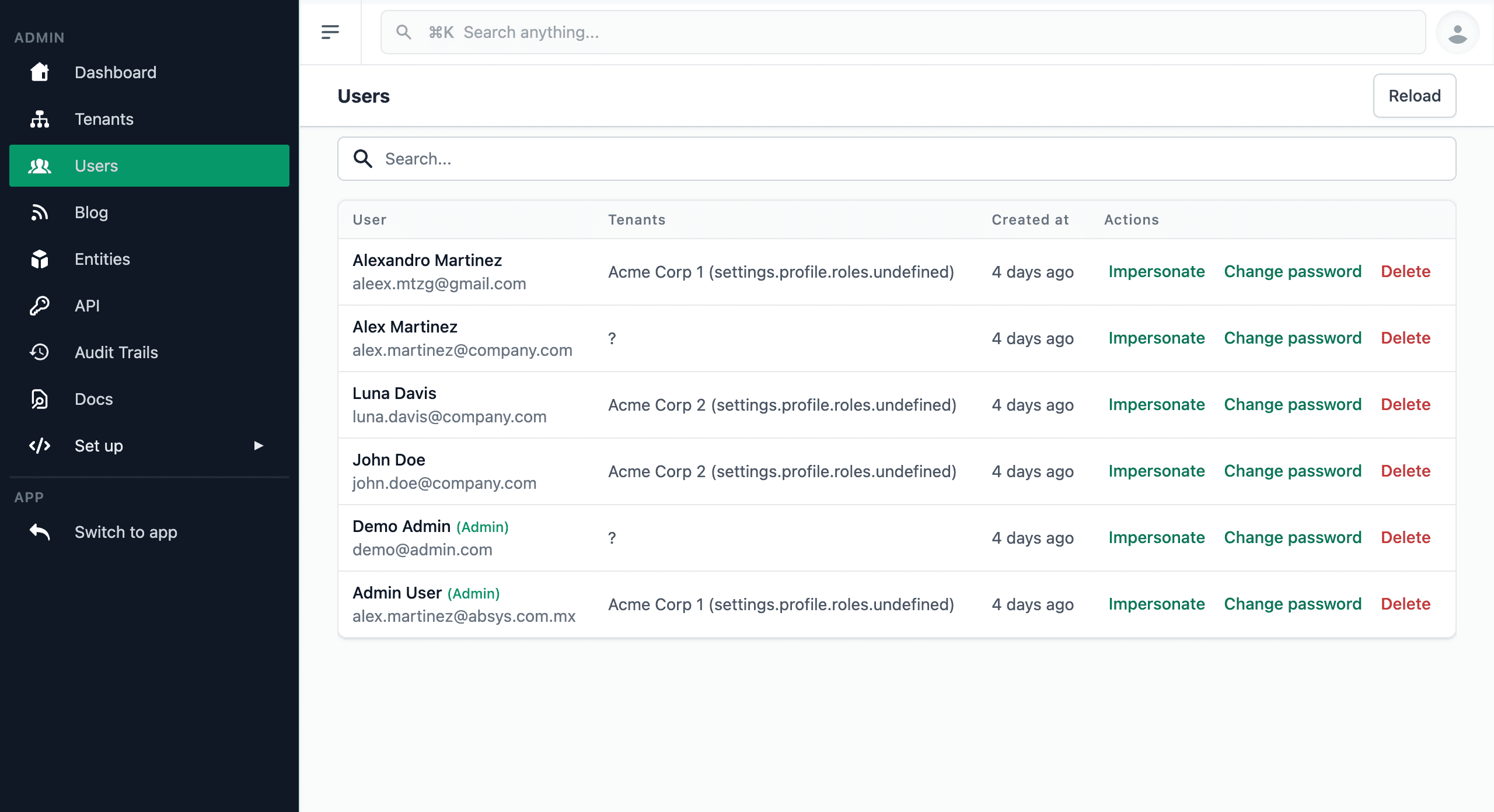 Blog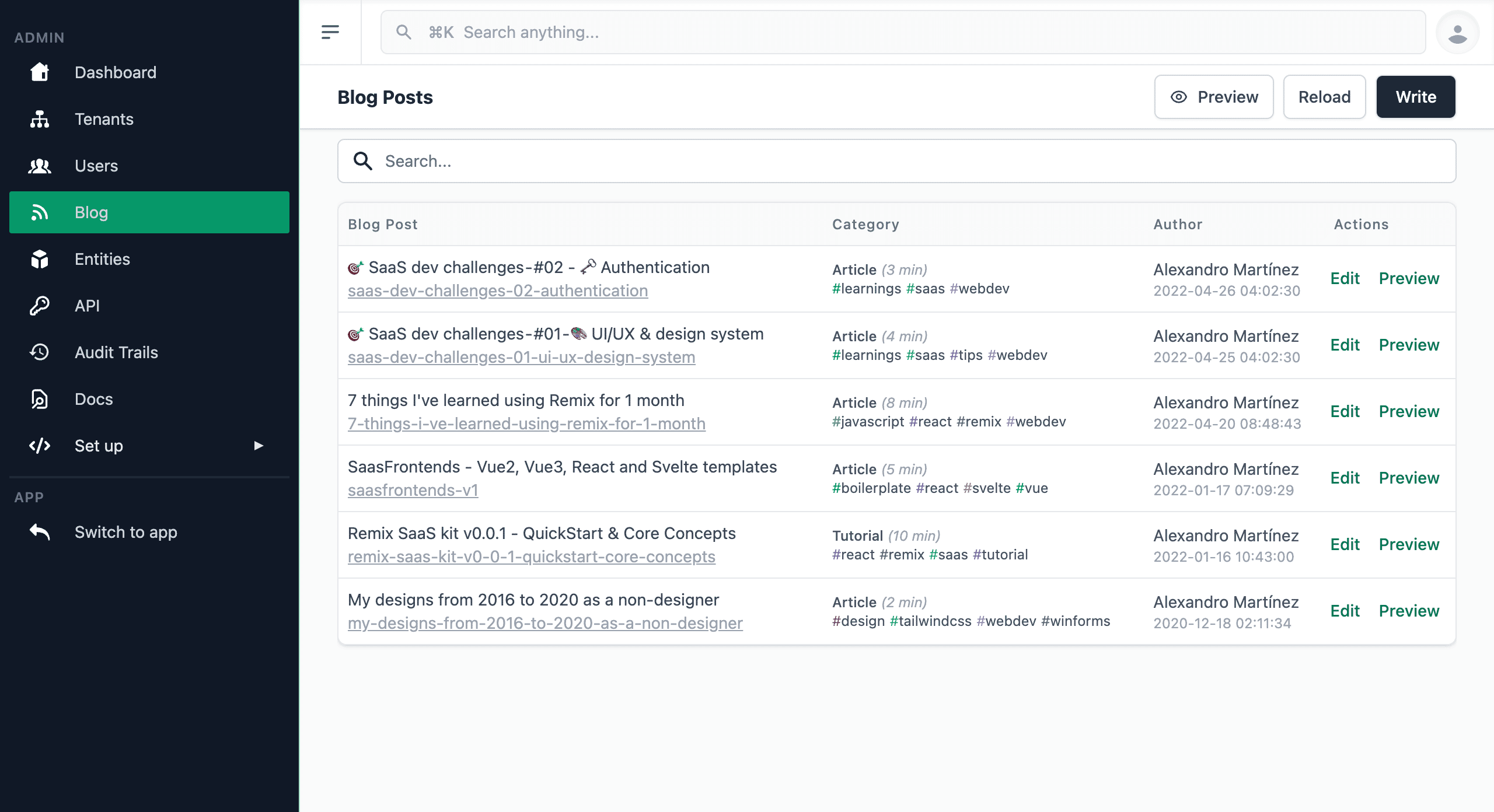 Entities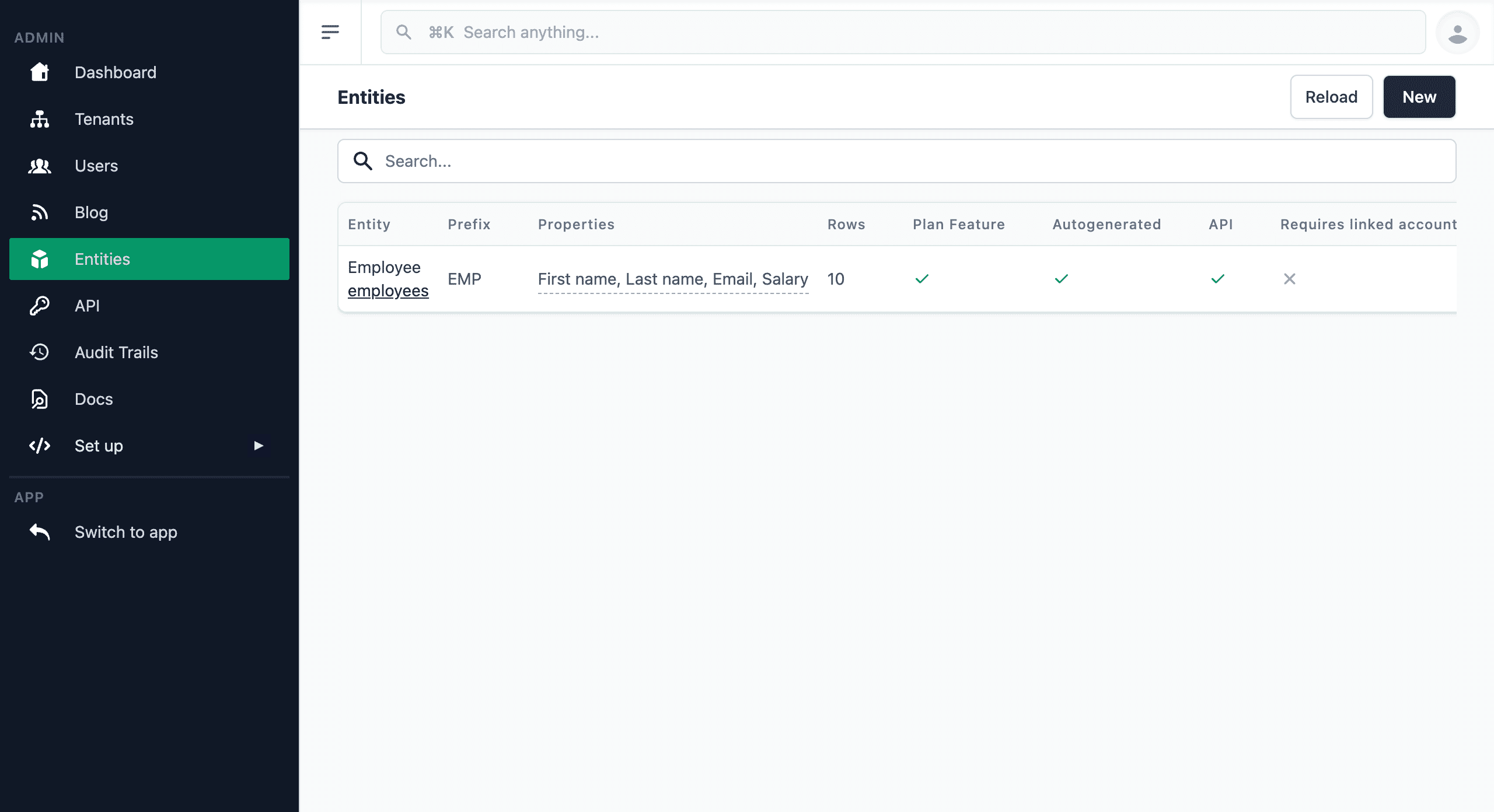 API Keys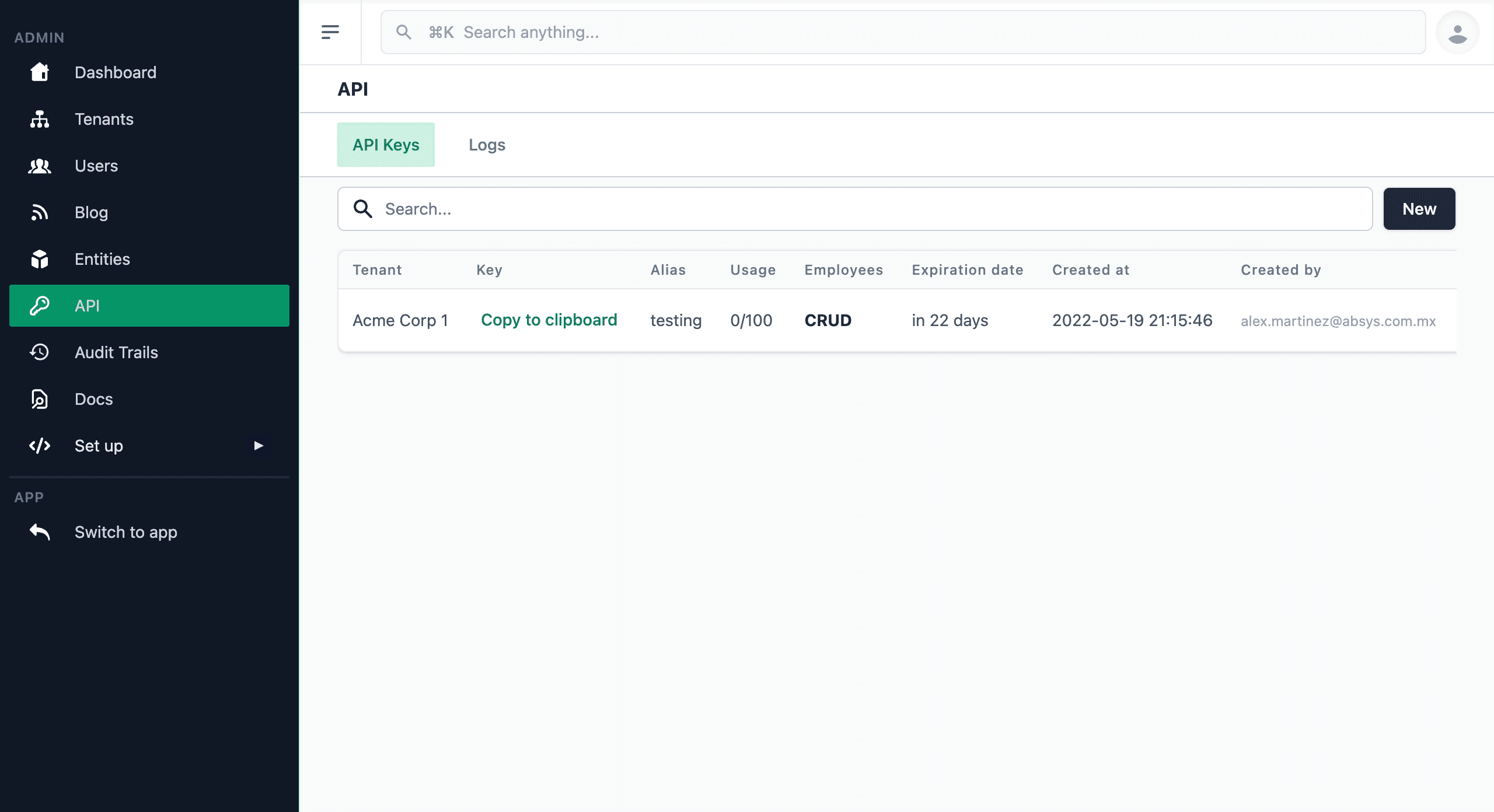 API Logs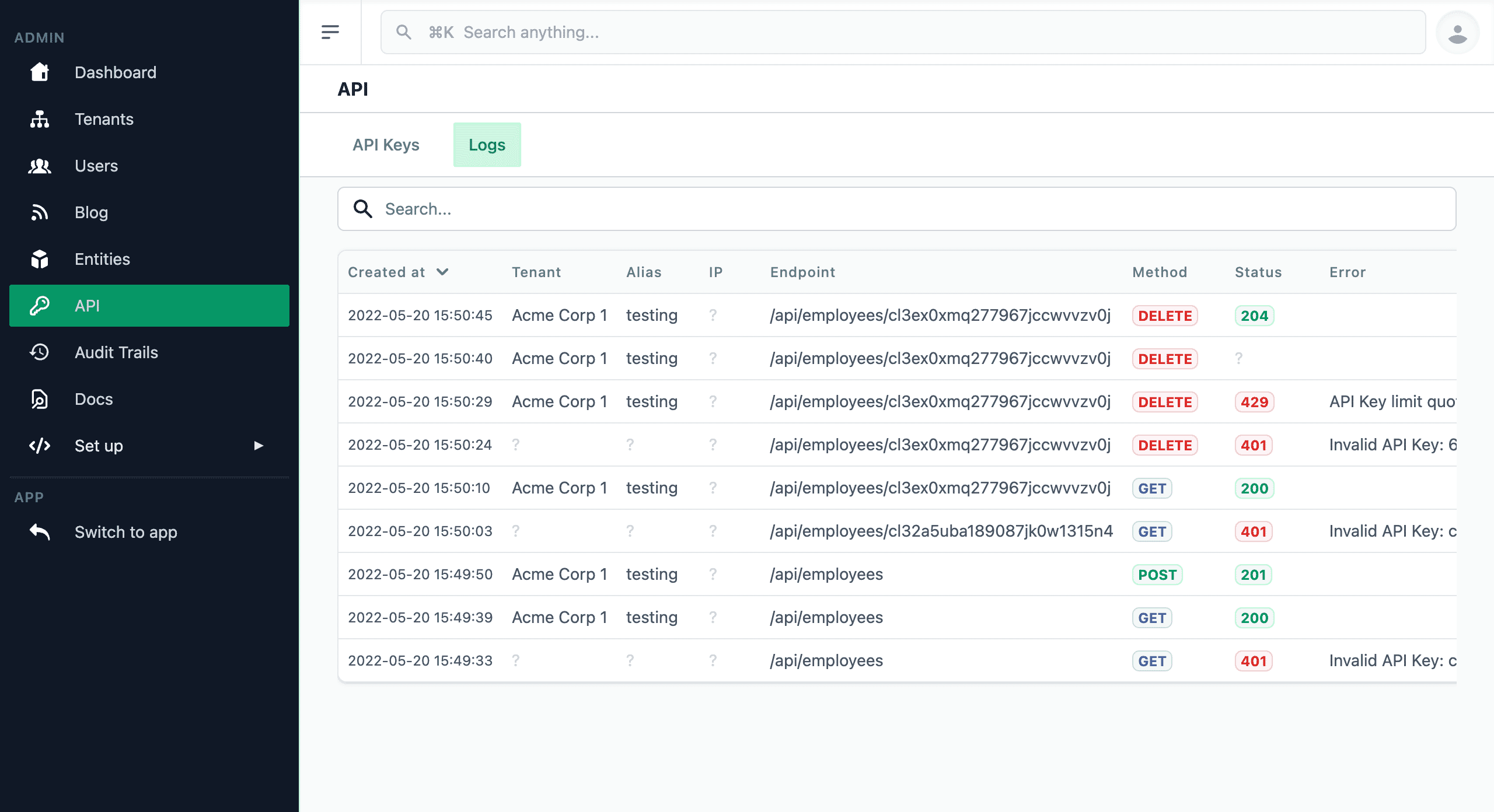 Audit Trails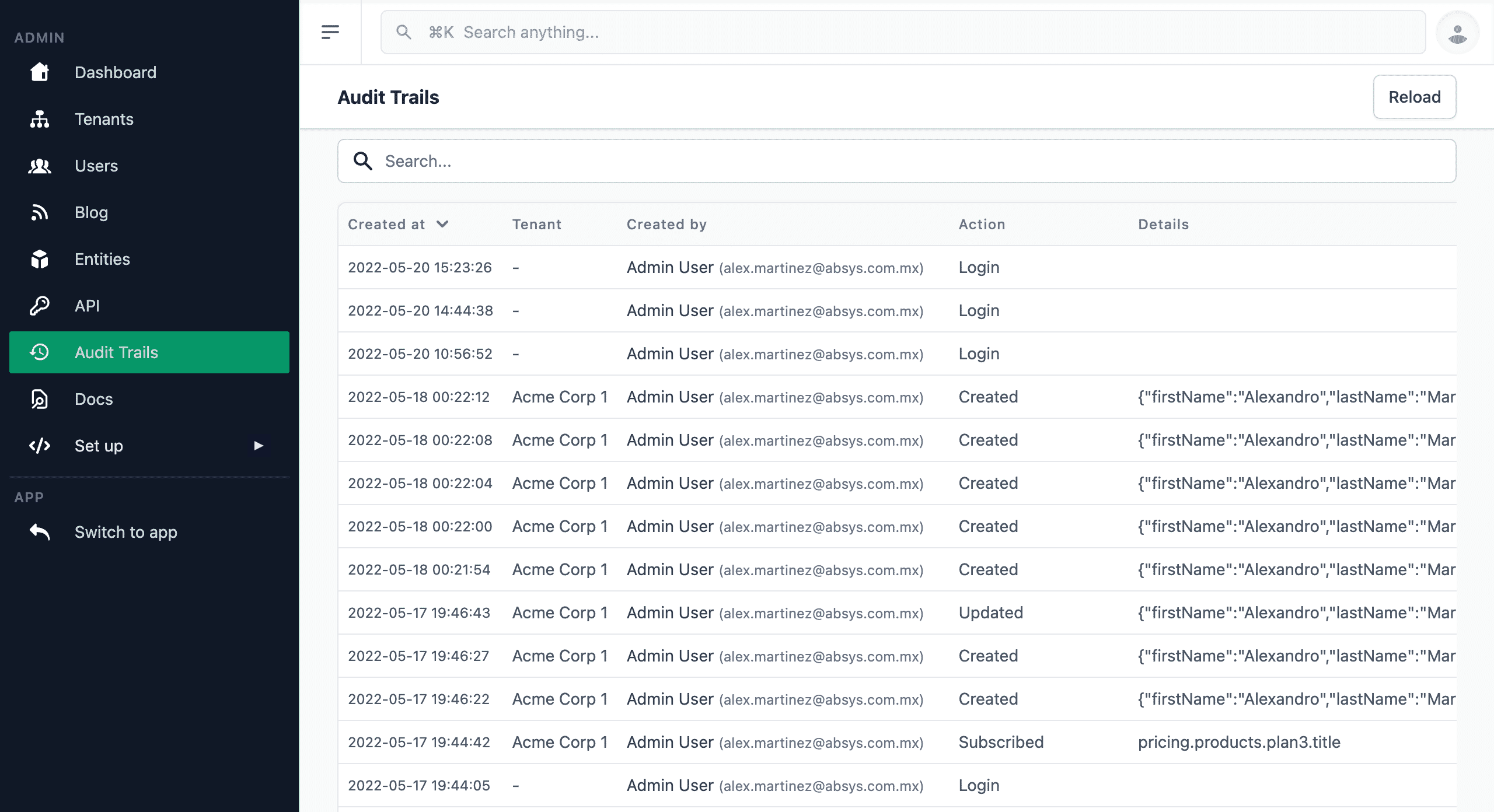 Set up Pricing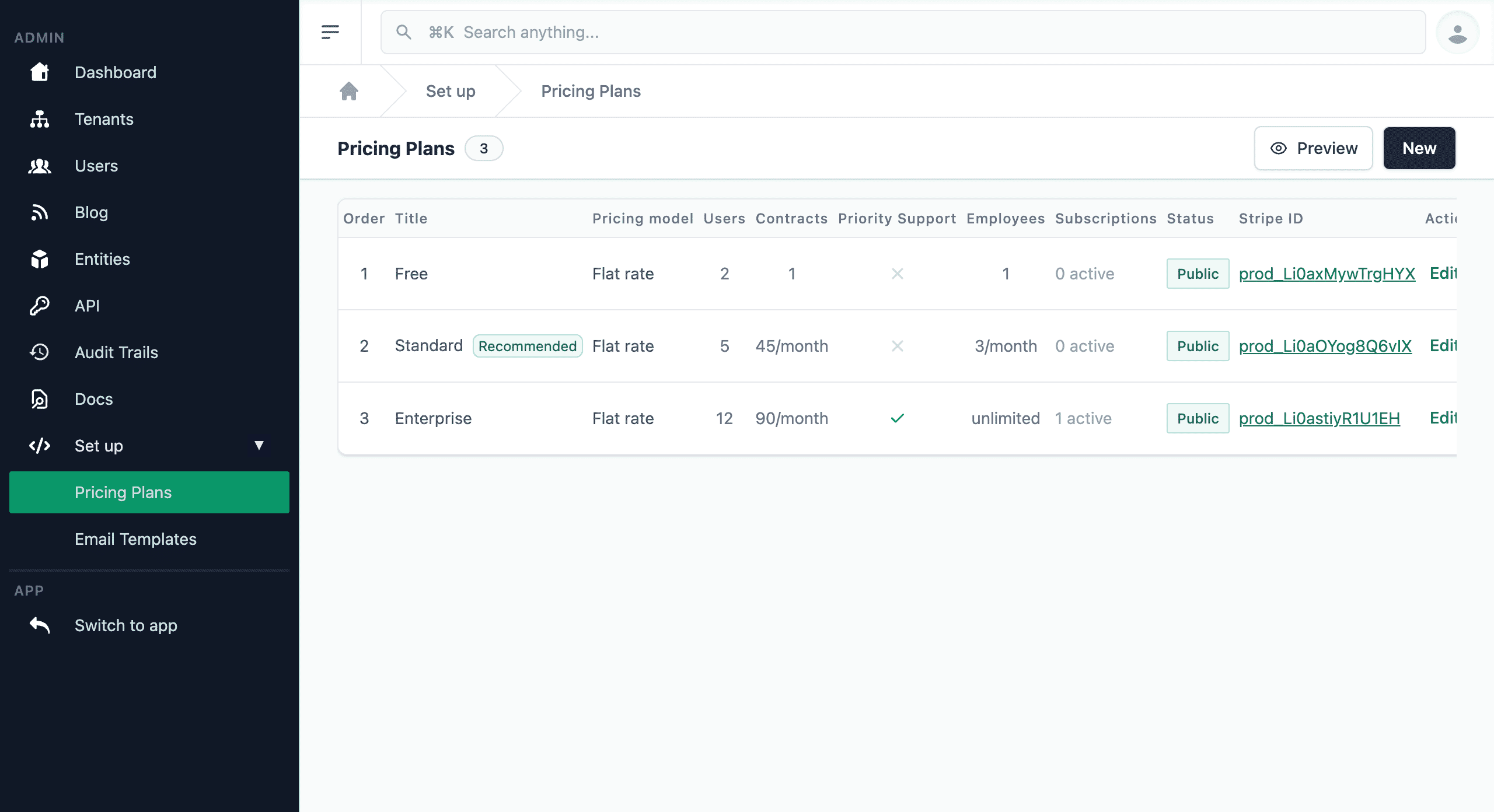 Set up Emails