v0.2.7 has been released with security features - saasrock.com.
Added admin and application Roles & Permissions for page views and actions. Added application Groups and Row-level visibility - only you, public, or share with account members, groups, or specific users.
Closed issues
✅ Add Page: Roles and User roles #14
✅ Add Page: Object-level permissions (Create, Read, Update, Delete) #15
✅ Rename the "tenant" nomenclature to "account" #52
Roles & Permissions 🪨
Roles
Roles
Permissions
Set Admin Roles
Set App/Account Roles
Row-level visibility & permissions 🪨
Groups
Private (default)
Share to Account Members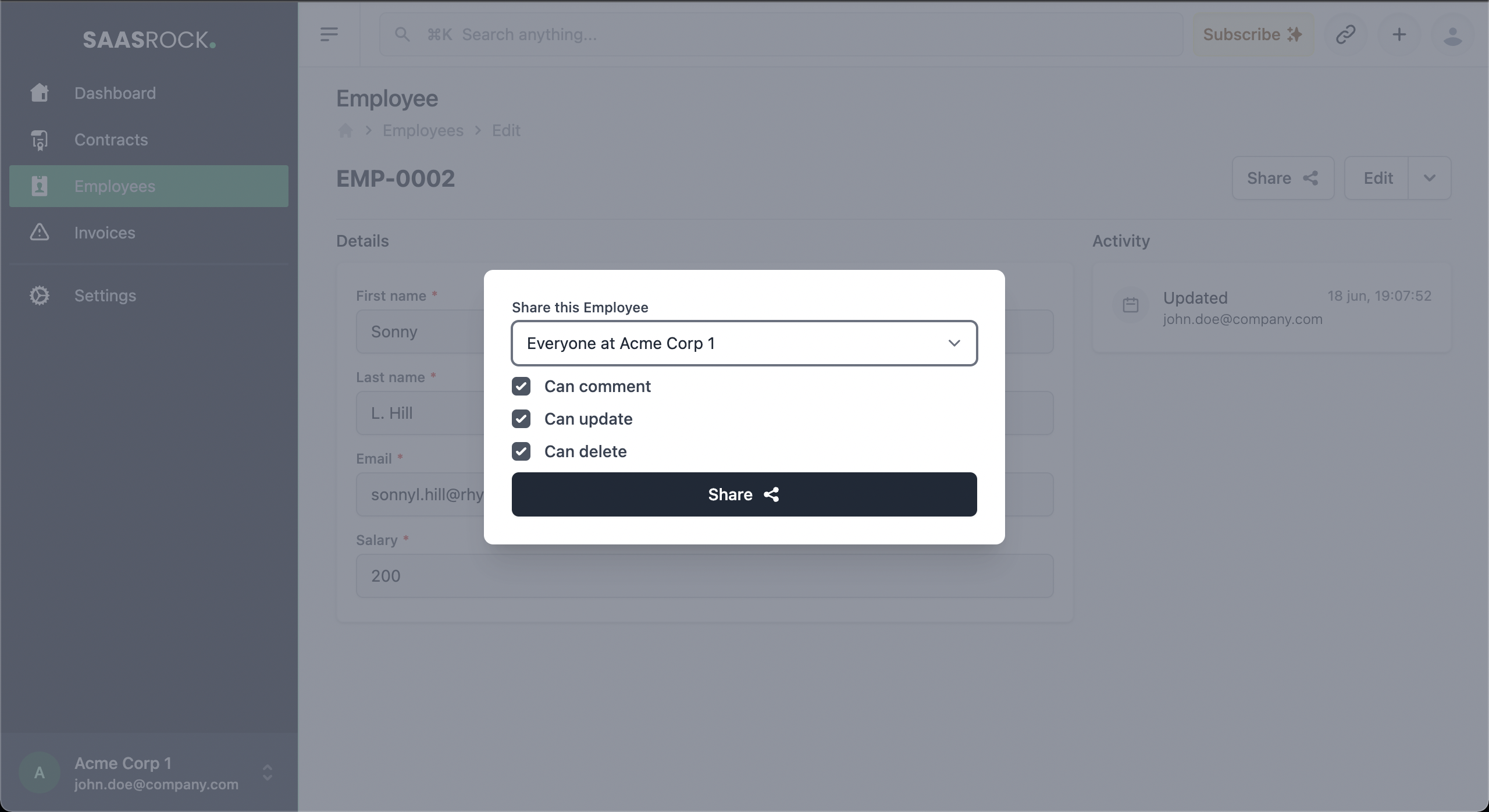 Share to Specific Groups
Share to Specific Users
Set Public
Public row view
---
If you liked this post, subscribe to the newsletter for more 😃.